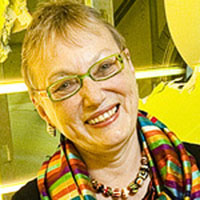 Photo: Laurel McConnell, 2011
Upcoming:
Publications:
Featured in Memory, Spirit and Gender: Existential Issues in Fiber and Wax, Surface Design Journal, by Joanne Mattera
Featured in Encaustic in the Twenty-First Century, by E. Ashley Rooney and Anne Lee
Exhibitions:
RED, Bainbridge Arts and Crafts, Winslow, WA
Patchwork and Thread, Missouri Western State University, St. Joseph, MO
Presence/Absence, Northwind Arts Center, Port Townsend, WA
Residencies:
Residency & exhibition, Rancho Linda Vista, Oracle, AZ, January 2016.
Residency, Civita Institute, Civita Bagnoregio, Italy, October 2016.
I am one of three partners at BallardWorks. My artwork may be seen there during Ballard ARTwalk, the second Saturday of the month, 6-9 PM.